This is Everything - The Best Facial oil for glowing skin
Regular price

$65.00

Sale price

$65.00
Hurry, only 5 items left in stock!
Your skin is feeling neglected as it needs a bit more special attention. After giving it a ton of hydration, and skin loving emollients will seal the deal. This beauty oil is just the extra effort your skin needs. It has an exotic, rich scent, and an elegant, velvety feel when applied.

This is Everything is a nourishing Facial Oil that gives obsession-worthy radiance and with a unique blend of antioxidant-rich, superfood seed oils (cranberry seed, pomegranate, avocado, marula, borage, and baobab oils providing essential fatty acids, antioxidants, vitamins and sterols), leaving skin feeling nourished and loved.
How to use: Use 1/2 to 1 dropper full, on wet skin to help restore skin's natural moisture barrier. The oil sinks in, leaving skin protected, and ultra-soft for a glowing result. Use before heavy lotions or creams to play fair.
FOR: All skin types *rose and citrus flower aroma* Color may vary from a yellow to a deep orange depending on the natural color of the sea buckthorn oil, per batch.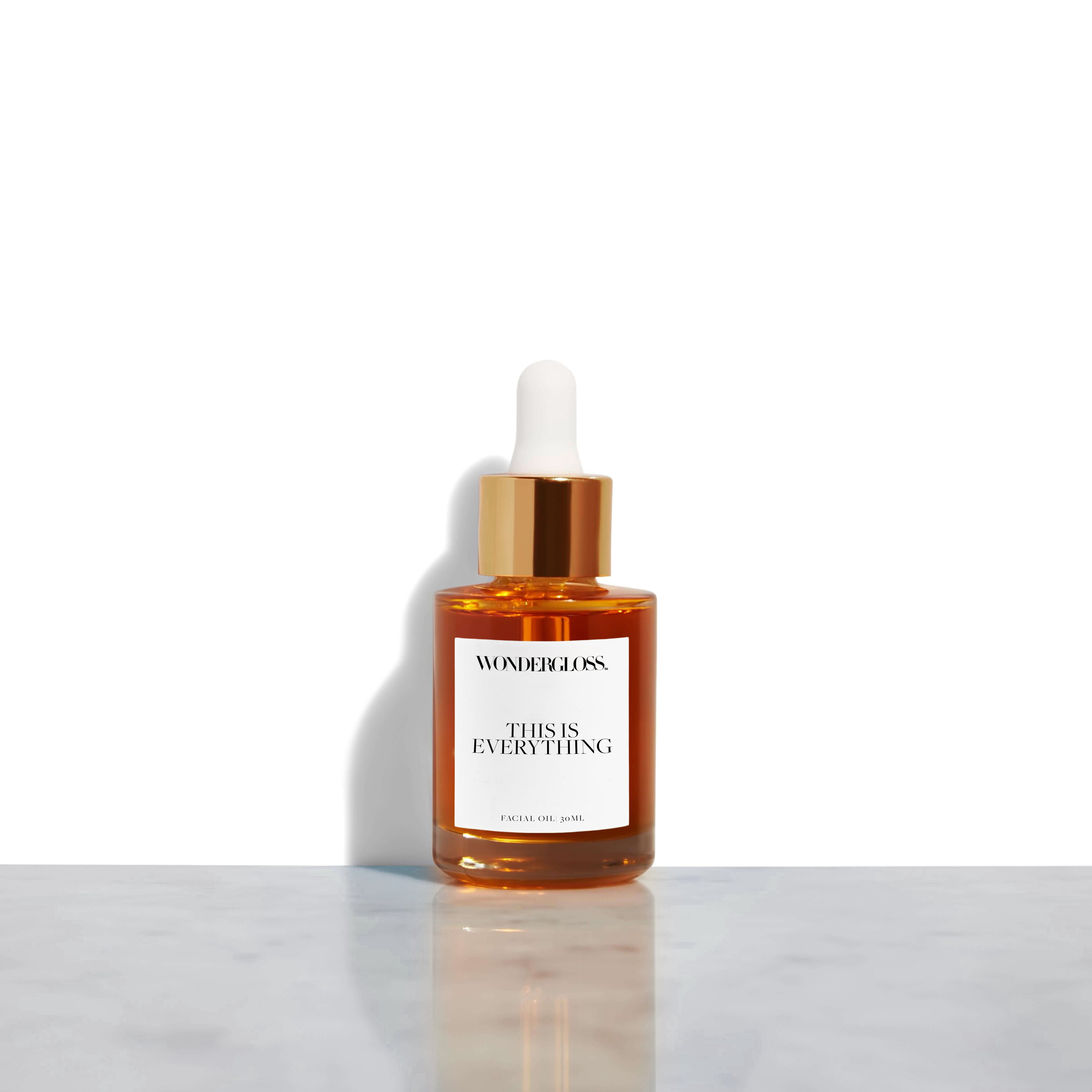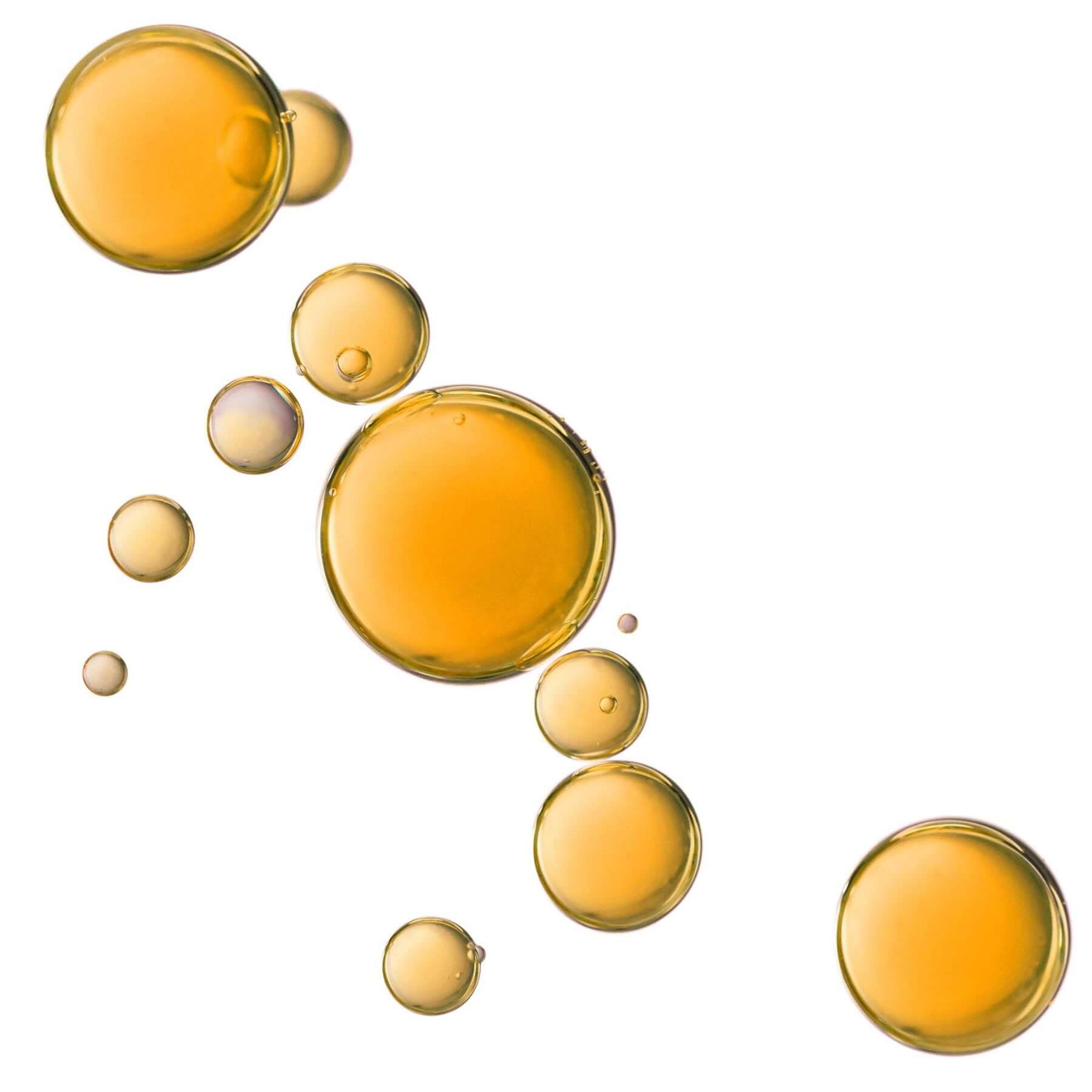 Miracle Elixir!
I have extremely dry skin nothing works on it except Wondergloss. It doesn't just sit on top of my skin but penetrates it leaving my skin soft, hydrated and glowing.
Luxury In A Bottle
This is Everything Beauty Facial Oil feels absolutely glorious on the skin! Even though it's chock full of oily goodness — it feels super lightweight on the skin and doesn't leave you feeling greasy.
It smells wonderful and the dropper controls how much you need, so you don't over do it! This is my 2nd bottle and the first one lasted me for a few months! Absolutely worth it.
This Is Everything Beauty Facial Oil
This oil is sent from Heaven!!!
I received this oil and have been in love with it ever sense!
I am a professional makeup artist as well as esthetician, so I have a high standard for my what I will purchase. This is a must have in your beauty regimen...it is also perfect for both your day and your night time routine. Be sure to check out the rest of this amazing line!
Frequently Asked Questions
How is Wondergloss different?

We have formulated luxurious, high quality products that just feel good.

We want our fans to love how they feel in their own skin and own it.

We have designed Wondergloss to not only look beautiful but also be affordable.
Where are Wondergloss products made?

We produce all of our products in a certified lab in Los Angeles CA.
How Can I Track My Shipment?

You'll get a shipment notification email with a tracking number as soon as your package has been processed and shipped.

You can also us the Shop App to track your package.

Please keep in mind that once your order ships, it becomes the responsibility of the mail carrier. Please contact the carrier first, as often they
mark packages delvered prematurely.

If you need help with a damaged, delayed, lost or stolen delivery, please contact: 

USPS: 1 (800) 275-8777
FedEx: 1 (800) 463-3339
UPS: 1 (800) 742-5877
DHL: 1 (800) 225-5345
Where do you ship to and how long does it take?

We currently ship our products to the 50 US states, Puerto Rico, Canada, Australia and Mexico.

We understand the importance of receiving your orders promptly, and we're committed to providing a seamless shopping experience.

Order processing takes 2-3 business days. Then one of our carriers takes it from there.

On average, it takes 3-6 days for your orders to arrive to most US states.

You may experience longer delivery times when shipping to Hawaii, Alaska, Puerto Rico, Australia and remote areas up north in Canada, EH! Shipping to these states and countries will take about 11-15 business days.
What is your return policy?

We offer a 30 day period for returns or exchanges, no questions asked.

It takes us 4-7 business days after receipt of product to issue a refund.

Email us at info@wondergloss.com and we'd be happy to help!